Colegio de Bachilleres 9 - Matemáticas
Academia de Matemáticas
En esta página encontrarás algunos materiales de estudio para diversas asignaturas del área de matemáticas elaboradas por profesores del Colegio de Bachilleres 9 "Aragón".
Revisa el menú del lado izquierdo
Elige la opción que desees en el menú y encontrarás material de la materia que cursas.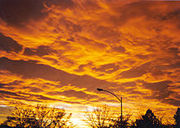 Notifying Visitors of Site Enhancements
Círculos de estudio CADI 1 y 2
Asistan a los círculos de estudio de CADI 1 y 2 se estan llevando a cabo en el salon E-5
Behind the Scenes of My Home Page
Even if I don't put much text on my home page, it's a good idea to include hidden tools that will help me promote my site, so people other than my friends and family actually see it. For example, I could add meta tags, which are hidden codes that allow search engines to find my site. I could also install stats and a counter so I know how many people are visiting. If not many are visiting, submitting my site to search engines will guide more traffic to my site.